Every region of Greece has a variety of home grown products which contribute to the cultural identity of the area.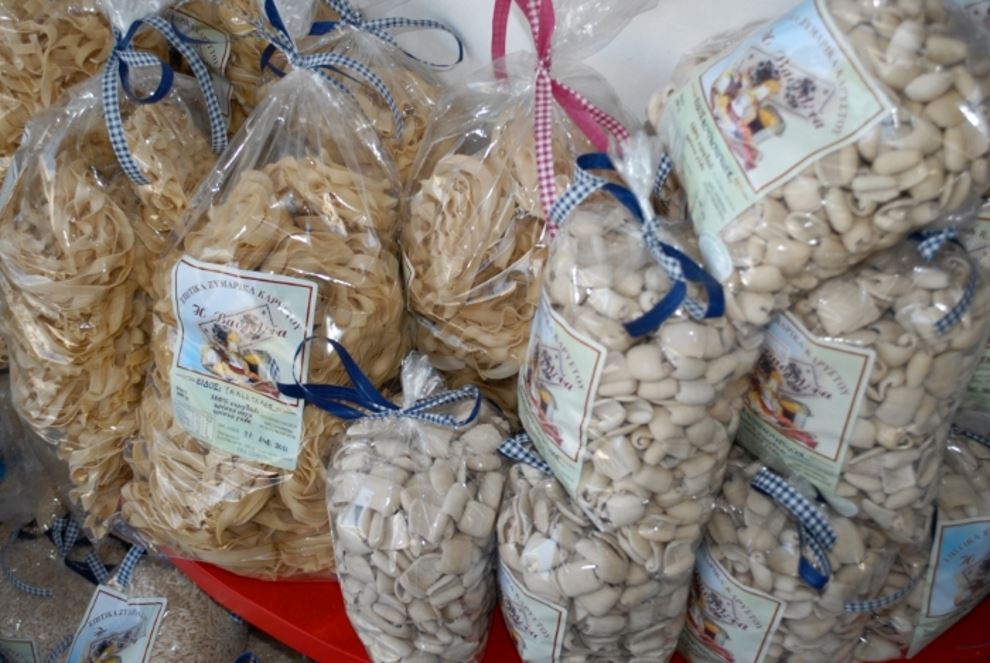 Stock-rearing has always played a predominant role in the economy of the region, South Evia. In the traditional stock-sheds of Mt Ochi the farmers are still producing local cheeses, such as "myzithra" (soft cheese), "anthotiro" (cream cheese), "touloumisio" or "varelissio" (piquant goat and ewe cheese out of a barrel) and "kefalotyri" or "kefalograviera" (hard cheese).
The delicious meats produced in the region of Karystia, South Evia (lamb, goat, kid and ewe) from animals reared on the mountainsides of Ochi are scented with the aroma of the wild mountain herbs.
Honey has always ranked high on the list of local products. Thyme, heather and "kissouri" as well as the renowned "rose-honey" from the ottoman period are some of the types of honey of excellent quality that we find in the region.
On the plains of Karystos the tradition of viniculture still holds, producing great quantities of wine. One of the predominant species is the "savatiano". There has also been a start in the production of organic wine.


Citrus trees and olives cover the foothills of Mt Ochi, filling the air with sweet smells and fragrances. Citrus fruit, dark onions, maize, potatoes, tomatoes and cherries from Agios Dimitrios are some of the choicest products in the area. Several oil-presses are still operating in the area, continuing a tradition that goes back many years. During the oil-making period olive oil on home made bread and loukoumades seals the new harvest.
The local home made pasta, apart from "fides" (type of vermicelli) and "trachanas" (made from crushed wheat), includes the renowned "kourkoubines" (or "goglies" in the Arvanites language). These are small chunks of dough that are given a shell-like shape with the fingers and then boiled in plenty of water and browned with hot goat's butter or olive oil.
Since ancient times the Karystos'area is known for its fish. As already mentioned, Karystos stands between two marine areas: the calm southern Evoikos Gulf and the waters of the Strait of Kavo Doro. Both areas are migratory routes of the Mediterranean fish.
In the town of Karystos one could find really tasty fish and seafood dishes. As the locals say, the seafood here is more delicious than other places because it is fed by the "sea herb". Indeed, the strong sea currents in the area of Kavodoro, oxygenate and enrich the sea waters with nutrients, the corresponding "sea herb" of folklore, thus, the taste of the sea food gets refined and rich.
You could find more information in the Karystion Hotel.