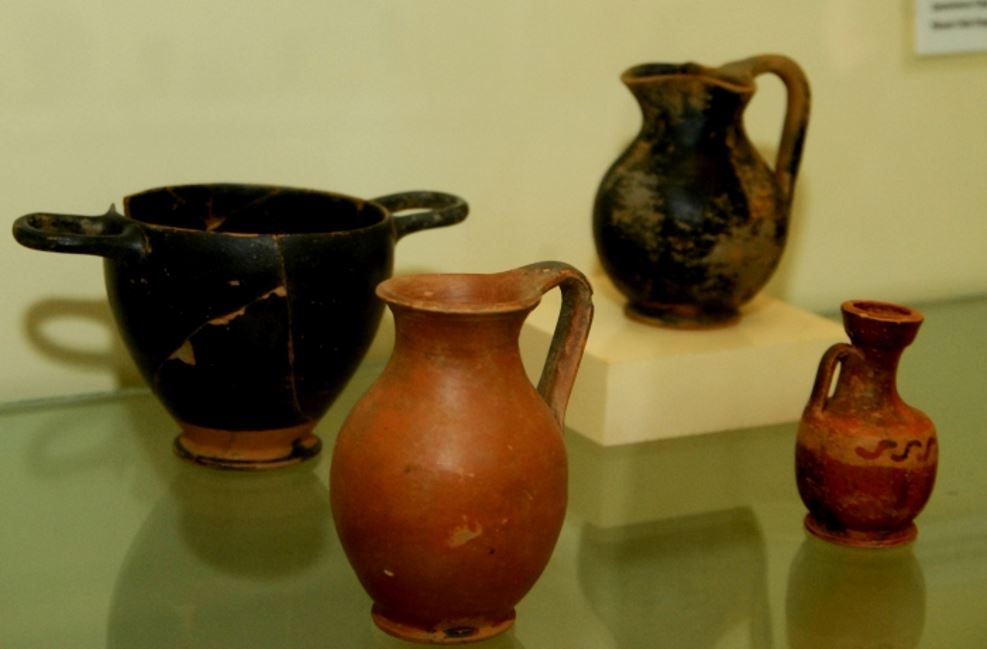 The Archaeoloical Museum of Karystos is housed in the west wing of the Giokaleion Foundation building (legacy of the benefactor Nikolaos Giokalas - built on Maximilianou Square in 1959).
The building also houses a library and a theatre hall that operate under the supervision of the Municipality of Karystos.
The Museum is located some 150 m away from the Karystion Hotel.
The local archaeological department organises guided tours in the Museum.
The archaeological collections include:

• Sculptures from the wider area of Karystos (Classic - Hellenistic - Roman era)
• Archaeological finds from the site of the Dragonhouses of Ochi and Styra
• Inscriptions from the region of Karystia
• Clay figurines, pots and shells from different parts of the Karystia region
The curators of the Museum can propose interesting archaeological tours around some of the most important sights of the area.
You may find more information at the Karystion Hotel.