Summer vacation ... equals, swimming!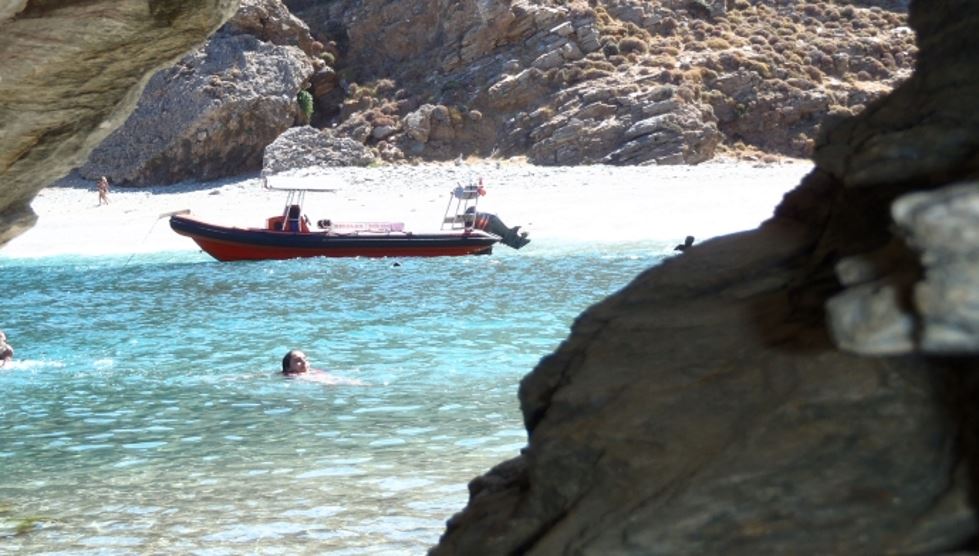 We usually spend the major part of our summer holidays on a beach and swimming takes up a significant part of our everyday activities. That is why finding the ideal beach is very important.
The beaches of the Southern Evia area can be divided into two categories: those in the bay of Karystos and those alongside the eastern and northern coastline of Karystia.

For most of the eastern and northern coastline of Karystia, Mt Ochi maintains a high altitude and as it reaches the sea it forms many high cliffs and few beaches, mainly where the mountain torrents terminate. The beaches here are remote and have the wild beauty of those beaches that are weathered by the big waves of the open sea. When it's calm, swimming in the deep blue waters surrounded by the steep cliffs is an amazing experience. When the wind blows, one has to be very vigilant and in the strong winds swimming is prohibitive.
On its southern side Mt Ochi gradually descends into the bay of Karystos, where it forms beaches with warm shallow waters. They are very safe, with no or very few and low rocky formations and the water here is calm and suitable for the whole family.
The town of Karystos has two main beaches: Psili beach, which is within close proximity of the Karystion Hotel and the west beach, which is quite a long one. On both beaches you can find beach cafes, sun beds and umbrellas.
You may find more information on the beaches of Karystos in the Karystion Hotel.