On the northern and eastern coastline of Karystia the cliffs fall sheer into the sea, creating all kind of "sculptures".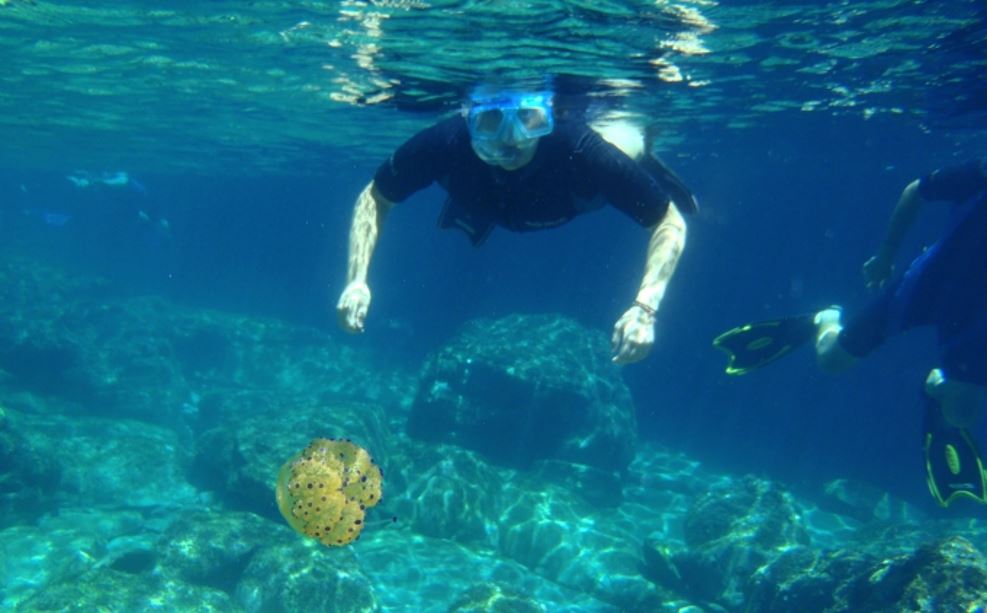 Coves, ravines, cliffs and other rocky formations offer shelter to a variety of fish. With the adequate equipment you can enjoy watching the rock-fish and shell-fish that live around the rocks, the marine flora and fauna, the underwater caves and the magic of the deep blue waters.
The sea-bottom in the bay of Karystos is mostly sandy, which creates an ideal environment for shell-fish and sea-worms. They, in their turn, attract a great variety of fish and octopii looking for food.
Watching this "fight for survival" and discovering the well-concealed shell and rock-fish make snorkelling in these waters very exciting.
Enjoy guided tours on boat to the beautiful coastline of South Evia.
You may find more information on water sports in the Karystion Hotel.