The region of Karystia has a main advantage - the variation of its morphology. It offers the visitor extensive opportunities for various water sports without any particular weather restrictions.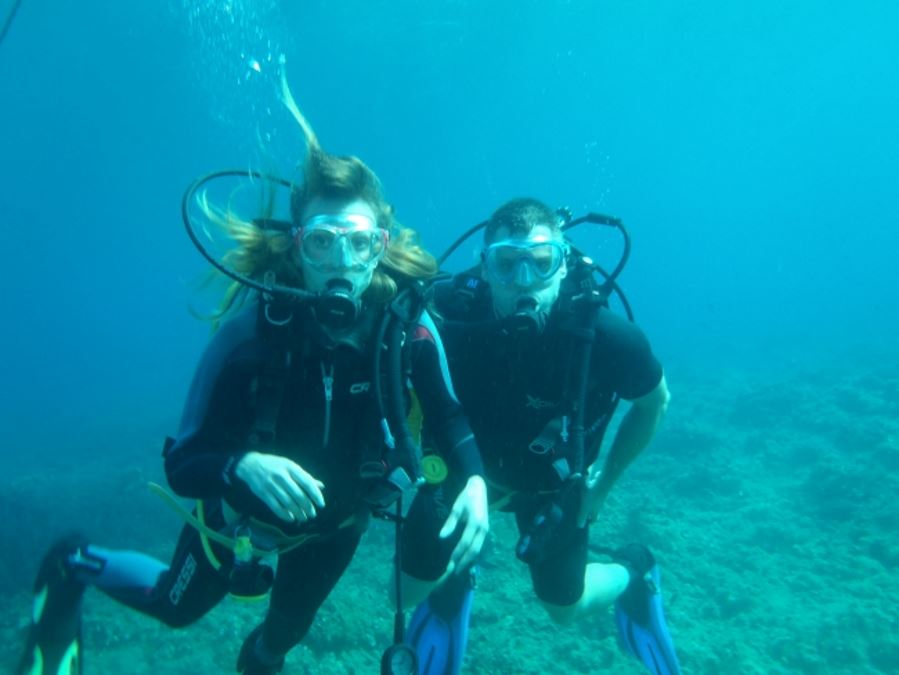 Particularly for scuba diving and snorkelling, the wider area has many dive sites within and around the bay of Karystos. There is also a specialised diving centre that will supply you with all the equipment you may need as well as guidance and training, all with the utmost safety and responsibility.
Dikelas dive centre & fishing store
There is a great variety of depths and underwater morphology. There are shoals, shipwrecks, caves, and various sea routes. Independent divers, of all levels and specialties, can dive (from a boat or the shore) and enjoy a marvellous underwater world. The same opportunity is offered to those who wish to experience independent diving for the first time
The waters in South Evia are exceptionally safe and offer very good visibility.
A dive has been recorded at the wreck Kassandra, in South Evia, off the western coast of Karystia.