The rooms in the Karyston Hotel are approximately 15 m2 with a view of the park and/or the sea. The colours and the interior decoration match the marine settings and guarantee a pleasant stay while the views from the balcony will help you relax.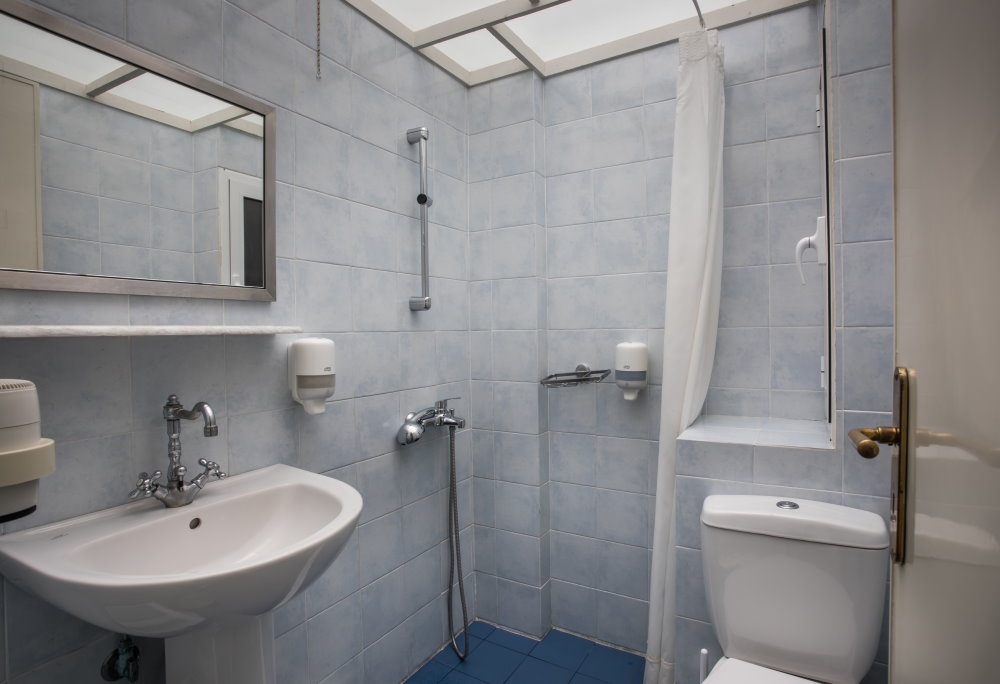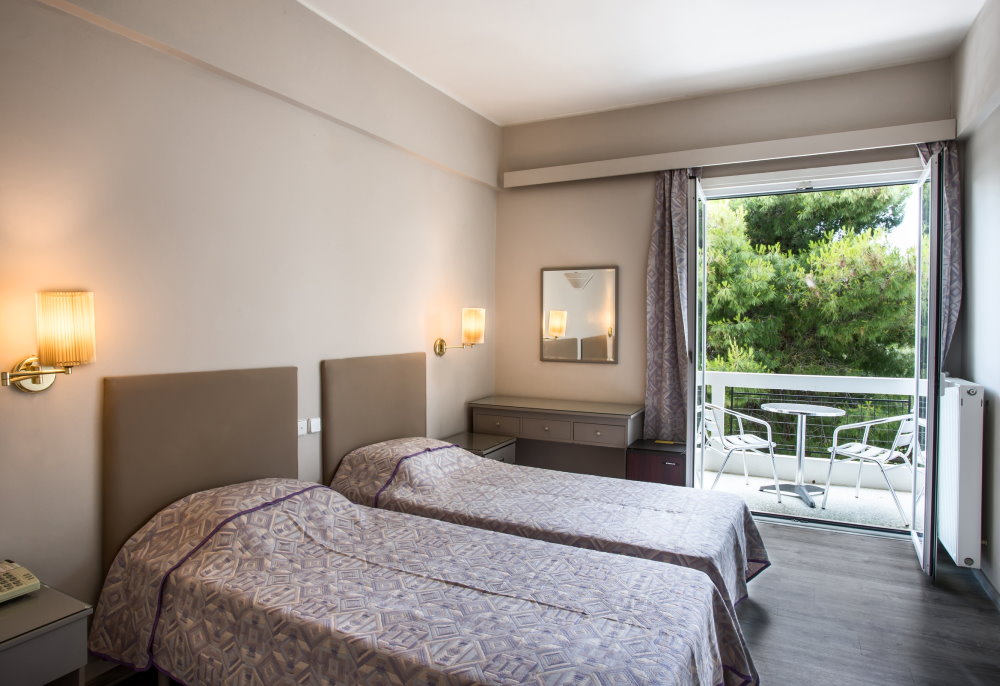 The linen is well-attended and the professional chamber maids take care of the daily cleaning of the rooms, while the reception staff is always at the disposal of our guests.
The bathrooms are equipped with concealed lighting, shower, hairdryer, shampoo, bath foam and cotton towels.

The options, regarding the room location, are:
A. Ground floor, facing east, sea-view
B. First or second floor, facing west, park-view
C. First or second floor, facing south, with park and sea view,
D. First or second floor, facing east, sea view.
In Karystion Hotel, the services and facilities of the rooms include: air-conditioning, central heating, Room Service, mini-fridge, TV, telephone, satellite channels, duvets, independent balcony with table and chairs, baby-cot, iron and ironing board (free of charge) and laundry services (free of charge).