The Hotel Karystion's rooms are all similar in size, interior decoration and equipment.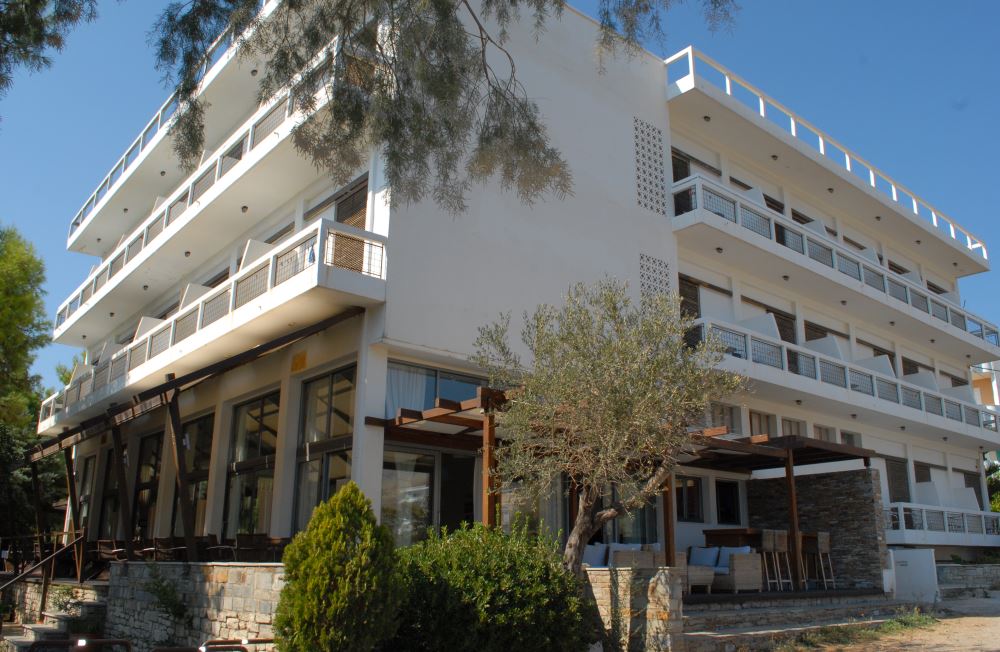 There are 29 rooms with 2 single beds and 10 rooms with a double bed.
12 of the rooms overlook the park and the nearby Venetian castle,
12 have a view both of the park and the sea and another 15 overlook the sea.
There are 18 rooms on the 1st floor, 18 on the 2nd floor and 3 on the ground floor.
Hotel Karystion rooms:
Rooms with two single beds
Rooms with double bed
Rooms with extra bed for 3 people
The Karystion Hotel, is one of the finest hotels in Karystos and its staff will make sure you have a very pleasant stay. Recommended for accommodation in Karystos.