The restaurant in the Karystion Hotel is one of the best in Karystos, offering dishes inspired by the Mediterranean Cuisine.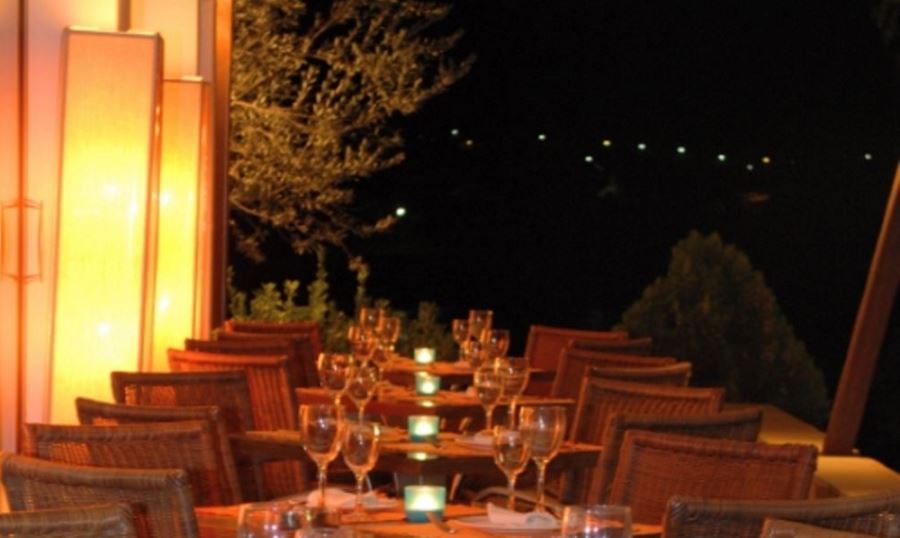 Our wine list includes locally produced wines and a selection of various Greek wines. The menu offers a wide choice of healthy dishes cooked with Greek olive oil, local meat and vegetables and various Greek products and herbs. Our irresistible dishes are based on a balanced combination of fresh ingredients, mouth-watering smells and tastes.
The dining-room area is elegantly furnished, with modern touches on the interior decoration. In the summer months what enhances the ambiance of our restaurant is the subdued lighting on the veranda, combined with the tranquillity of the surrounding gardens and the glittering reflections of the sea water down below.
OPENING TIMES
Daily from 12:30 to 16:00 and from 19:30 to 24:00 (when the Hotel is in operation)
Bookings tel. number: 22240 22191 or 68 (from the hotel rooms)